What We Do?
Domestic and international money transfer services made easy now.
We use cutting edge technology to enhance the Money Transfer Process.Enhance the Online Compliance Process for faster filtering of Transactions.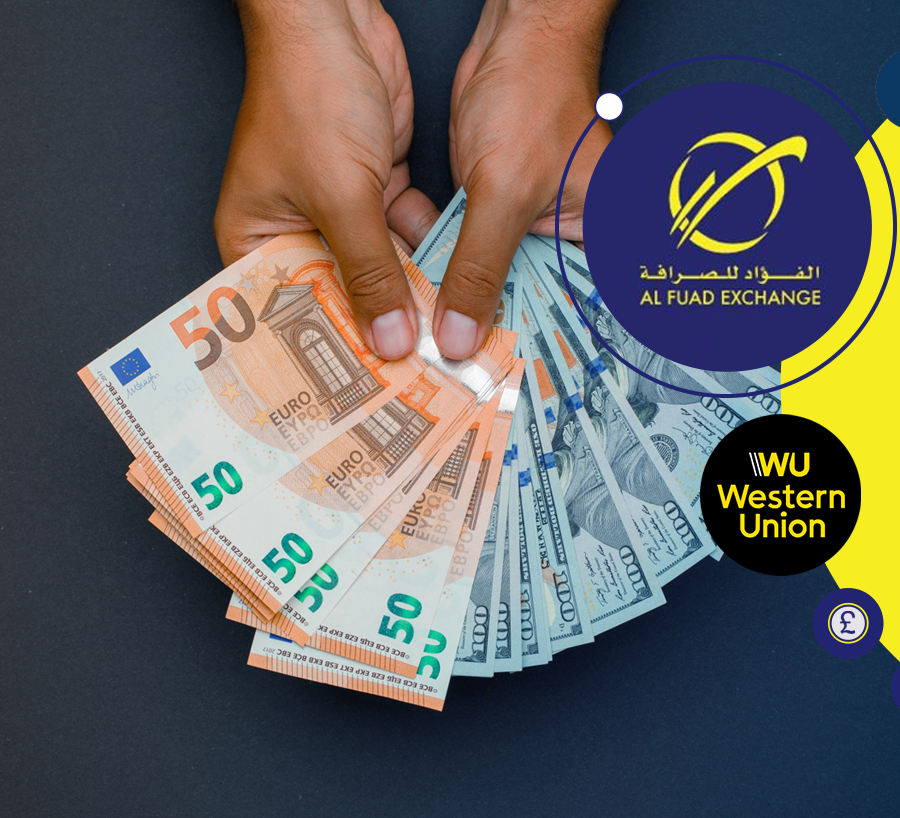 Who Are We?
Al Fuad Exchange is U.A.E Sole establishment since 2001 , working and operating in Dubai , United Arab Emirates proving foreign currency Exchange and money remittance needs of more than 200 nationalities of different countries and UAE nationals All across UAE.
through Our business strategy focuses entirely on our customers and how we can provide the best solutions for their needs with excellent quality of products and services this customer focused approach has made Al Fuad Exchange famous and trusted exchange houses in the UAE.
Know More
Our Vision
To be a premier financial service provider operating globally, offering financial products and services through expert experience, professional, and timely devoted service.
Mission
Our Mission is to develop & deliver the most innovative products and exceptional service quality which contribute to strengthening brand equity strength.
*Rate are indicative only subject to change Contact our nearest branch for latest rate.